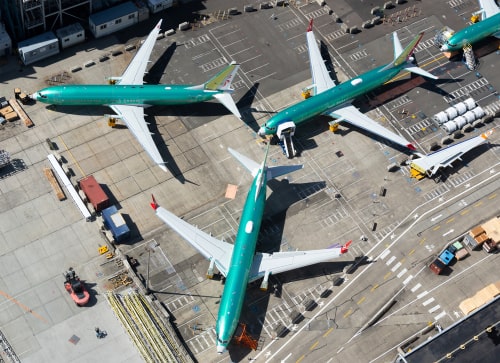 The Rise of the Lessors: Who Owns the Aircraft?
28 May 2019 | Blog Post
In the summer of 2018, the who's who of the aviation industry gathered once again in Farnborough for the annual air show.
However, all the attention, despite the air displays, was mainly on the ground as sales for new aircraft were signed and sealed. Over the course of the weekend, sales hit over $110 billion and were hoovered up by the world's largest aircraft manufacturers: Boeing and Airbus.
Leading the pack in signing the new deals were leasing companies, who snapped up aircraft left, right and centre. Leasing companies like AirLease Corporation, which purchased over 78 Boeing planes, at a cost of $10 billion. Likewise, Airbus had sold over 80 A320s to a leasing company, who planned on renting the jets to other airlines such as Ryanair.
The growing dominance of the leasing companies is not an anomaly but rather part of the changing landscape in the financing, ownership and maintenance of new aircraft. In this white paper, we will look at the trends and developments of this new market, how the different leasing models work and how all of this will affect underwriters.
---
Download The Rise of the Lessors: Who Owns the Aircraft
---
Further Reading Suggestions
How Boeing and Airbus dealt with their supply chains woes
---